Renzo Piano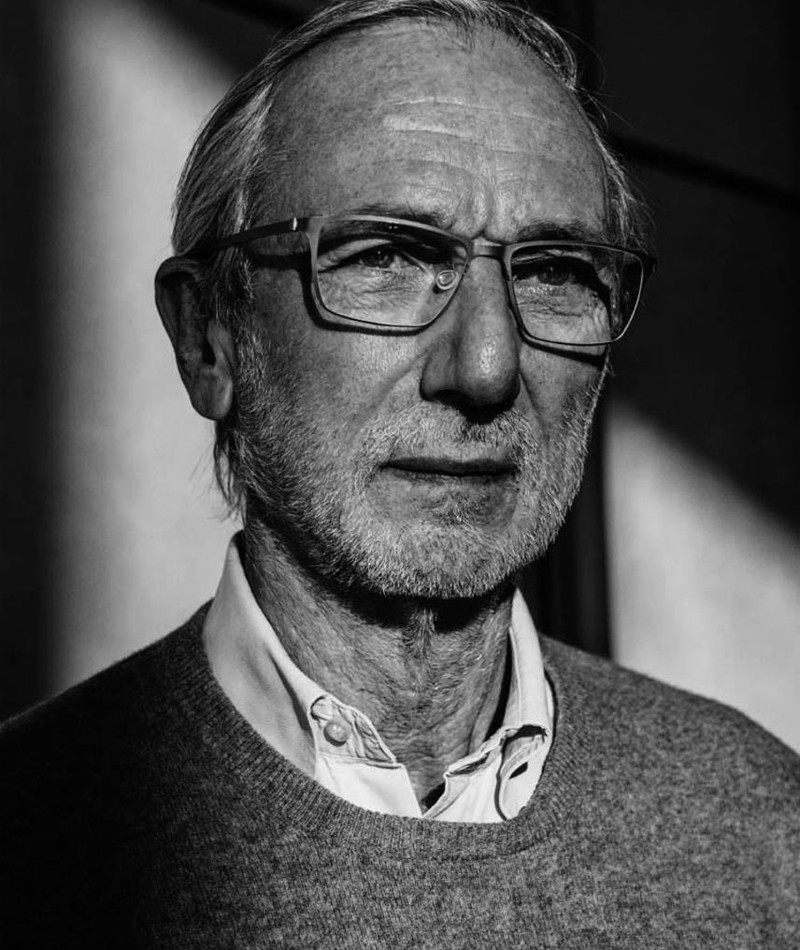 Renzo Piano (Geneva, 1937), was born in a family with a tradition in construction. The Second World War markes his childhood, and during the post-war period, he decided to study architecture. After graduating and working as a professor, Piano created his own studio, the Renzo Piano Building workshop (RPBW). They call themselves a people-centred studio, specialised in public spaces as they believe «better buildings make for a better world».
Renzo has also founded a non profit organization, The Renzo Piano Foundation, with the aim of promoting the profession of architecture.
After winning the Pritzker Prize, he described asrchitecture as an art, as it is a mean to express emotion.
HIs buildings melt his its surroundings, they are light and bright, always intertwined with nature. They are balanced and elegant, as Renzo Piano pays close attention to detail to bring the user a gratifying experience.

You can put down a bad book; you can avoid listening to bad music; but you cannnot miss the ugly tower block opposite your house.

Renzo Piano
With this quote, Renzo Piano highlights the huge responsability architects have with every proyect. Unlike many other artists, the 'pieces' architects create are ment to persist, and among this, comes responsability. Architects cannot proyect a buildingn without keeping in mind the history, culture and surroundings of the site it will be located in; it would be disrespectful. To me, this profession is one of the most commited ones to humanity; we materialize ideas which we think will solve a need, this cannot be done wildly.
From the moment you start transforming nature, you have an implicit duty to do it sensibly. We cannot replace nature with a lifeless construction or an ugly block. The environment should be modified as little as possible, but if it is done so; what less than making it with awareness and esthetic.
What I mean by this is, as Rezo Piano says, architecture is innavitable, so lets make it worth living.
---
I want to be an architect, Campo Baeza
this text is a guide to the future architecture student in which Alberto Campo Baeza, a spanish architect and professor in the UPM, explains how the architecture degree and work function, giving some tips.
Ser arquitecto es ser alguien capaz de convertir una casa en un sueño […]; y a la vez ser capaz de convertir un sueño en una casa,

Alberto Campo Baeza.
First, he defines what an architect is. I couldn't agree more with him. An architect is a dreamer, but one that can build his dreams. An architect is capable of taking some of this and some of that and turn it into a marevellous space or a lifeless piece of rock; but it is gis duty to build dreams.
He also claims this degree requires hard work. Infinite are the hours we will spend worjing on models, drawing and improving ideas, nevertheless, it is all worth-it. Right now, architecture is my dreamt career, so I will do whatever it takes in order to make it happen. Added to this, I think this effort can be enjoyable, as we are putting this energy to our passion.
Baeza explains architecture is studied in Schools, wether they are public or private (he has a preference for public schools). In Spain, many are the places you can study this degree, but if you'd like to go abroad, there are also plenty of good architecture schools inside the EU.
The next chapter is dedicated to the way to pull off the degree, and this only has one answer, EFFORT. The path we chose is one of priorizing and spending time, many time, working for the shake of our degree, I think it is beaitiful that we choose to prioritize this to many other things such as watching netflix or endlessly scrolling through social media, I feel like i'm not wating my life on par with contributing to improve people's lives.
Campo Baeza recommends writing, drawing, taking photos… All in all, observing the word in a crytical point of view. He also remarks the importance of good art, in order to develop the sensibility a good architect must have, we have to read, listen to music, visit art galleries… this is what I would call cultural formation, which, in many cases, there's a lack of.
Talking about professional careers, an architect can be almost anythig he would like. Architect school gives such an all-round education that the possibilities are endless. Regarding architecture, the most commmon paths are construction, teaching, working for the government and many others.
As an architecture student, I found this text quite helpful. It made me love even more this dreamer's degree. I hope in a future I'll be one of those dreamakers.